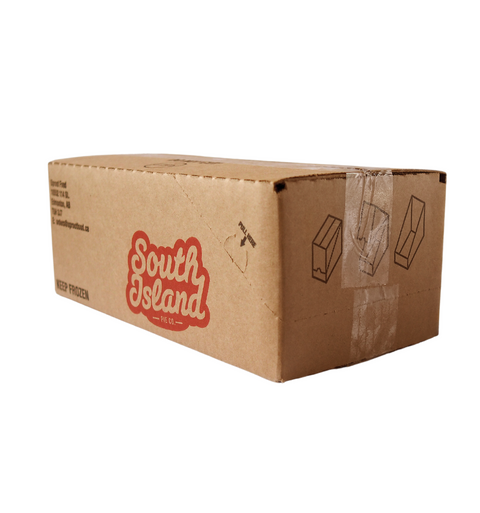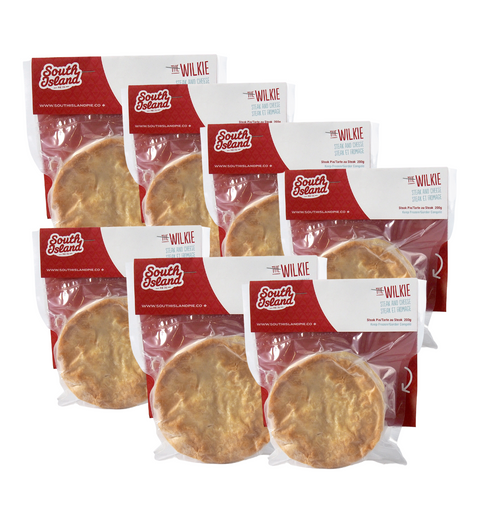 South Island Pie Co
Case of 7 - Limited Edition - Smack & Cheese Pie
7 x Smack & Cheese Pie in our South Island Pie branded case!
Our newest limited edition pie is here: Smack & Cheese! It's another insanely delicious collaboration between South Island Pie and Honest Dumplings. Inspired by the super popular Jalapeno Popper dumplings, this pie is packed with a rich creamy cheese sauce with roasted jalapeños, smoky bacon and a satisfying layer of macaroni. The smoky spiciness is the perfect finishing touch, making this pie irresistibly delicious! 
Filling:  Macaroni, Bacon, Jalapeno peppers, Monterey Jack cheese (pasteurized milk, cheese culture, salt, enzymes), Cream cheese, Green onions, Sugar (granulated), Garlic, Apple cider vinegar, Green peppers, Cilantro, Lime juice, Sea salt, Olive pomace oil, Spices
Pastry: Flour, Margarine (palm oil, soybean oil, cottonseed oil, soy lecithin), Water, Sugar (glucose-fructose), Salt, Ascorbic acid.

Contains Soy, Wheat & Dairy

Keep Frozen

Total Weight 200g