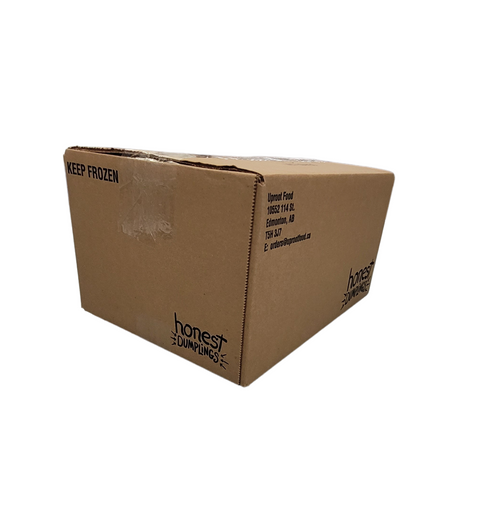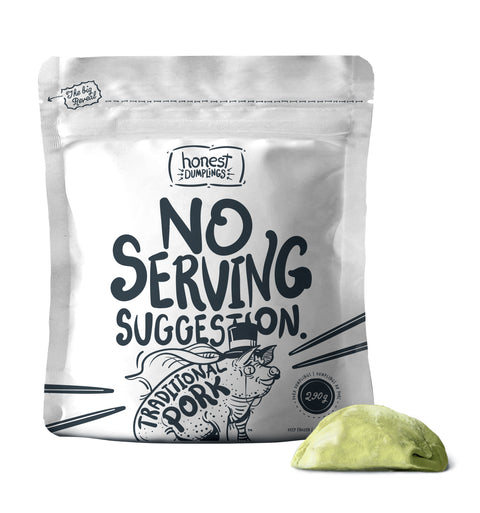 Honest Dumplings
Case of 8 - Traditional Pork Dumplings
8 x Traditional Pork Dumplings in our Honest Dumplings branded case!
You didn't know a traditional pork dumpling could be this good. Wrapped in spinach juice dough, these dumplings are filled with locally raised and antibiotic-free, growth-hormone-free ground pork. Thoughtfully crafted, we put edamame beans in to add nutrition, flavour and texture. No secret – this is the perfect dumpling.
12 dumplings per package.
Ingredients: Organic wheat flour, Ground pork, Water, Edamame, Olive pomace oil, Egg, Cooking wine (rice wine, salt, caramel), Sesame oil, Ginger, Tamari soy sauce (water, soybeans, salt, sugar), Spinach powder, Sea salt, Green onions, Sugars (honey), Spice
Contains: Egg, Wheat, Soy, Sesame