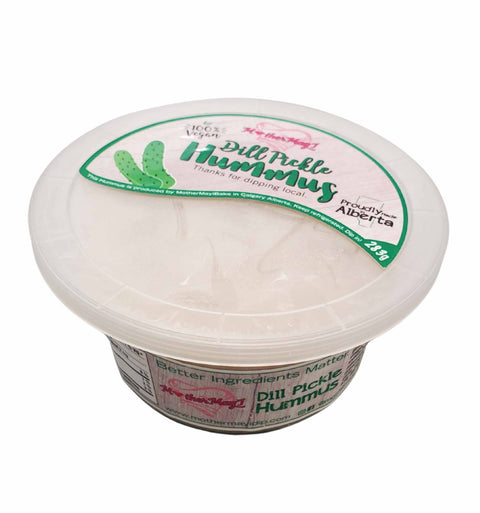 Mother May I
Dill Pickle Hummus
Dive into the bold, flavorful world of Dill Pickle Hummus! Packed with real pickles and dill, this delicious dip brings a big taste and big nutrition. Enjoy all the proteins and fiber you need for a healthy snack, without sacrificing any of the flavour.
Spice up your snacking routine and let Dill Pickle Hummus pickle your fancy!
Shelf life, 25 days once thawed.