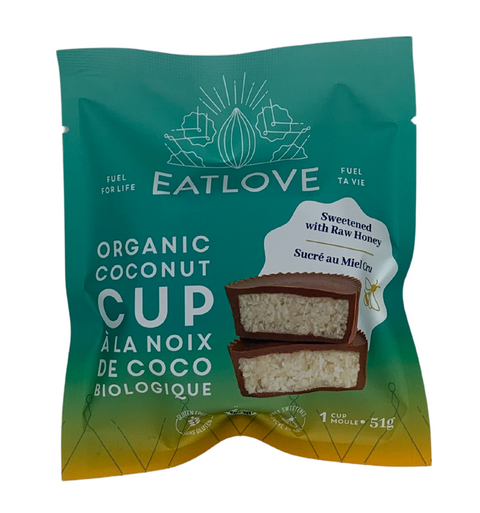 EATLOVE
EATLOVE - Organic Coconut Cup
$4.00
$4.99
you save $0.99
The layers of coconut flavor are fresh and inspiring to the taste buds, it's sweetened with high-quality raw organic creamed honey, the texture is sumptuous and smooth, enwrapped in our delicious decadent dairy-free chocolate.

We have no doubt you will love it as much as we do ~ Real food, made with love to keep you fueled in your busy day!
Be warned, once you'll taste it – you will get addicted!
Are you ready to EATLOVE?