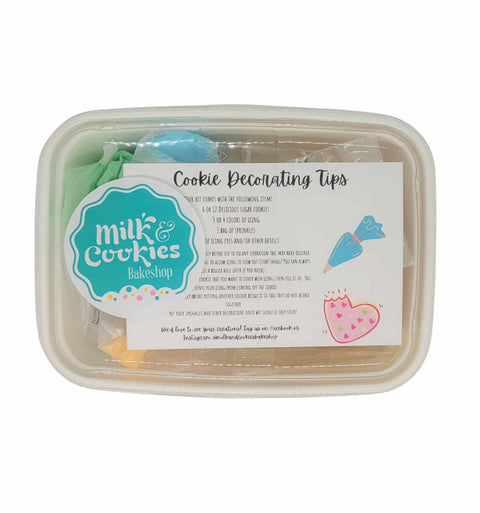 Milk & Cookies Bakeshop
Milk & Cookies Bakeshop - Dinosaur Cookie Decorating Kit
Milk & Cookies Bakeshop's famous cookie decorating kits! 
Sold frozen.
Decorating Kits: Everything you need to decorate your own sugar cookies! Each kit includes 6 delicious sugar cookies, 3 bags of royal icing, one bag of sprinkles, and one bag of icing eyes or other decorations. There is also a card included with helpful tips for decorating!
This Dinosaur Cookie Decorating Kit includes:
3 T-Rex Cookies
3 Stegosaurus Cookies
1 bag each of blue, orange, and green icing
1 bag of sprinkles
1 bag of eyes for your dinosaurs.