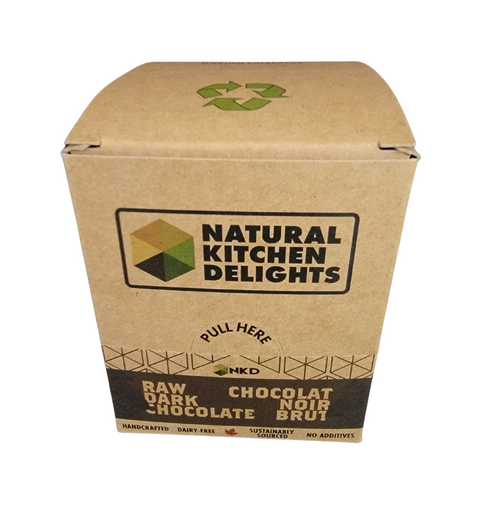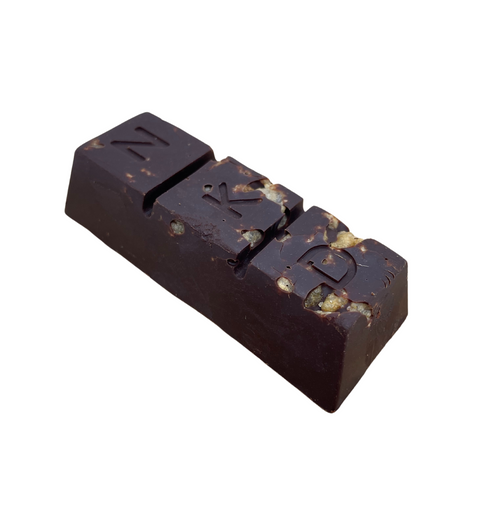 Natural Kitchen Delights
Natural Kitchen Delights - Limited Edition Chai Crisp Raw Dark Chocolate Box
Introducing NKD Limited Edition Raw Dark Chocolate Box!
The irresistibly smooth and creamy raw dark chocolate bars now come in beautifully crafted boxes. Our fridge fresh chocolates are made with a low-temperature process. They are the smoothest, most decadent, and natural chocolate you ever imagined!
All of our cacao is sun-roasted in Ecuador. Handcrafted in Edmonton, Alberta. Only sweetened with Dark Amber Canadian Maple Syrup. No Additives or Preservatives. Wrapped in Eco- friendly packaging.
The Collection includes:
8x Chai Crisp Raw Dark Chocolate
Featuring the unique Chai Spice Blend from our favourite local spice merchant, Silk Road and the crunch of organic crispy rice, this limited edition flavour is so fresh, fragrant, and crunchy!
This delicious Chai spice blend has flavours of cardamom, pepper, cinnamon and ginger come through. Added to round out the flavour are cloves and fennel seeds, plus a little rose and mint. It's taken Silk Road years to settle on a consistent recipe that brings together all the best things from the different types they've tasted – and this, finally, is it!
Ingredients: Raw cacao butter, Raw cacao powder, Sugars (maple syrup), Coconut oil, Rice crisps (Organic brown rice flour, organic cane sugar, sea salt, organic molasses), Himalayan pink salt, Vanilla bean powder, Spices.