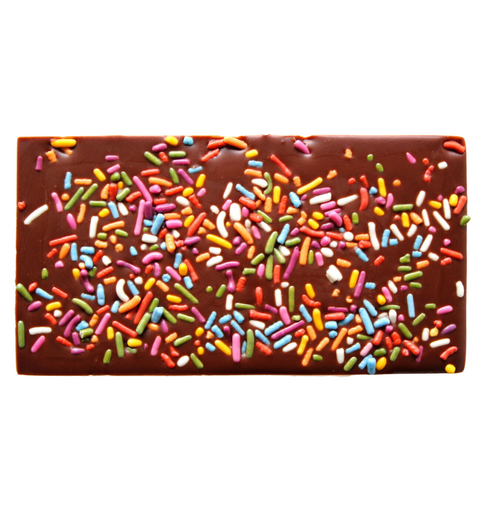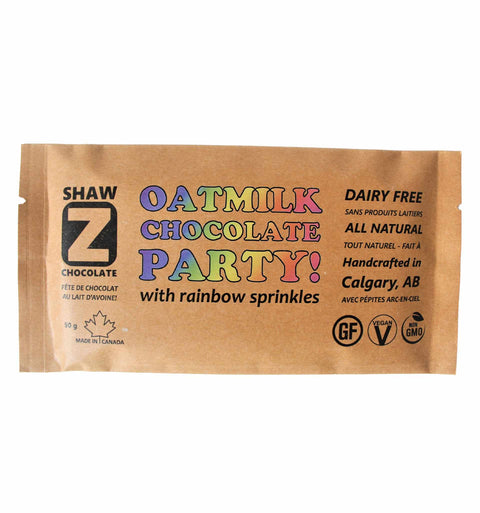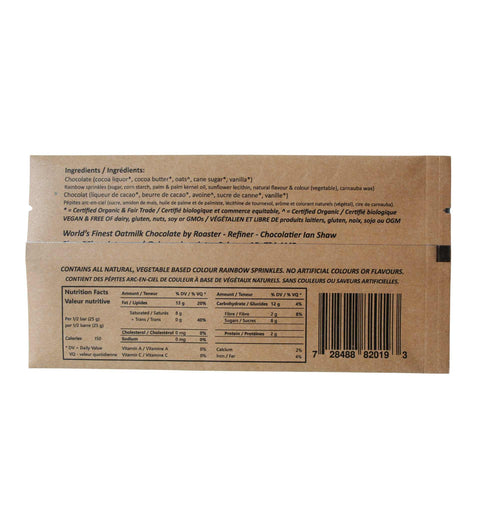 ShawZ Chocolate
ShawZ Chocolate - Oatmilk Chocolate Party!
$5.09
$5.99
you save $0.90
Indulge in the rich and creamy taste of ShawZ Chocolate's Oatmilk Chocolate Party! Crafted with high-quality, dairy-free oatmilk, and vegetable-based coloured sugar sprinkles, this delightful treat is sure to lead to a memorable celebration! Don't wait - get your Oatmilk Chocolate Party box now!
Chocolate ingredients: Cocoa ingredients, oats, cane sugar vanilla.
Candy Sprinkle ingredients: Sugar, Corn starch, Palm oil, Palm kernel oil, Sunflower lecithin, Natural flavors, Colored with Spirulina, Riboflavin, Vegetable juices and Annatto, Carnauba wax.

VEGAN & FREE OF dairy, gluten, peanuts, tree nuts, soy, or GMOs.