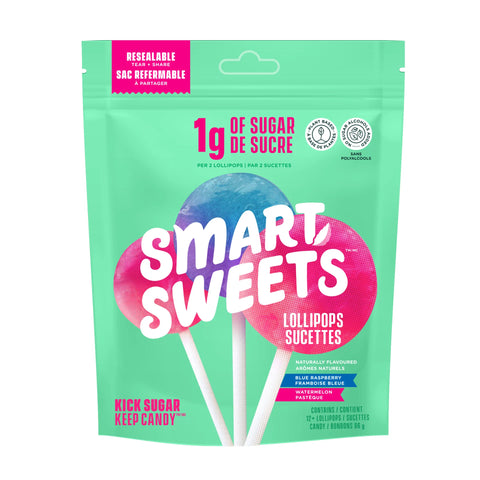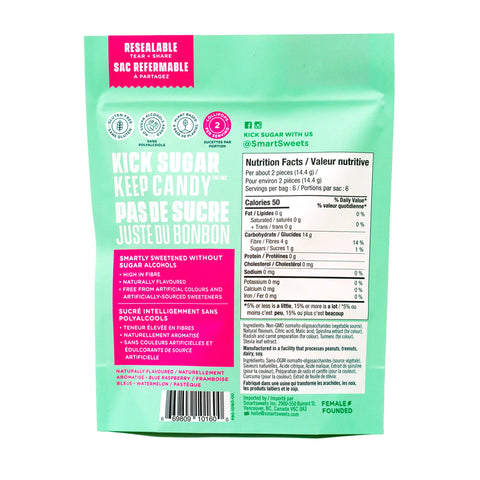 Smartsweets
Smartsweets - Lollipops
$6.06
$10.10
you save $4.04
You're going sweet places with #KickSugar Lollipops that come in a mix of 2 flavours per bag: blue raspberry + watermelon. 
We've innovated Lollipops with our pinky promise: delicious candy free from artificially-sourced sweeteners and no sugar alcohols added.
MEET #KICKSUGAR LOLLIPOPS:
91% less sugar than other lollipops vs. leading traditional candy equivalent

1 gram of sugar per 15 grams (2 lollipops)

Free from artificially-sourced sweeteners

2 juicy low sugar lollipop flavours: blue raspberry & watermelon
DELICIOUS CANDY YOU CAN FEEL GOOD ABOUT! 
Naturally flavoured low sugar gummy candy

No sugar alcohols added

Free from artificial colours

Plant-based goodness

Smartly-sweetened with stevia

Gluten-free