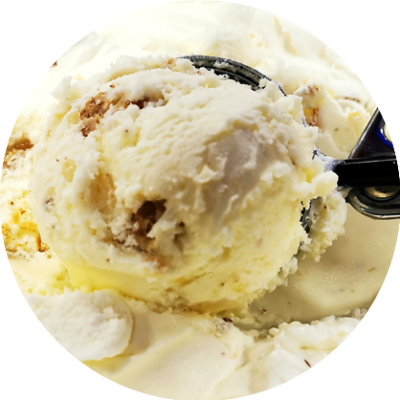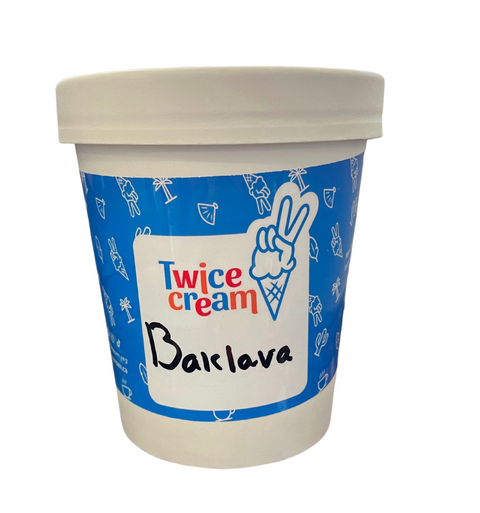 Twice Cream
Twice Cream - Baklava Ice Cream
Made with mixed nuts, honey and filo pastry.  Chunks of the dessert baklava itself, surrounded by a rosewater ice cream, with a few pistachio bits thrown in for good measure.
Ingredients: Whole milk, Cream, Sugar, Egg yolks, Milk powder, Baklava (Phyllo pastry [wheat flour, water, cornstarch], Almonds, Ghee, Sugar syrup), Rosewater, Pistachio, Stabilizer
Allergens: Dairy, Eggs, Alcohol, Wheat, Nuts
Please note that the ice cream Is prepared in a kitchen that uses nuts, dairy, gluten, and other allergens so we cannot guarantee any of the flavours to be allergen-free.