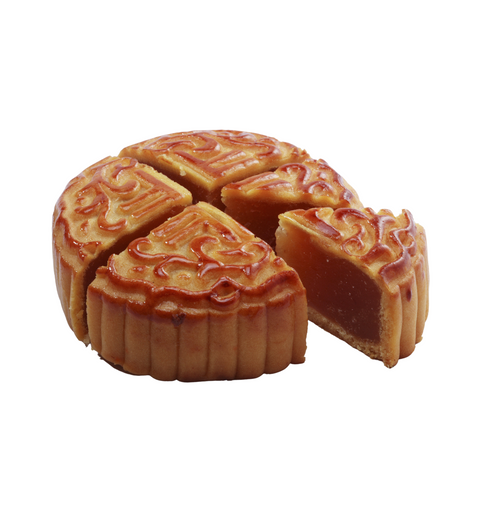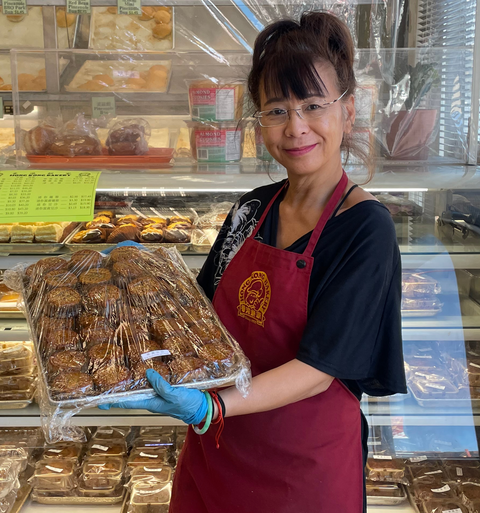 Hong Kong Bakery
Hong Kong Bakery Mini Mooncake
$3.60
$4.50
you save $0.90
Hong Kong Bakery Mini Mooncake (Lotus Seed Paste)
We are SO excited to bring Hong Kong Bakery's freshly baked mooncakes to Uproot! Our co-founder, Ray grew up in China where mooncakes are a must-have for mid-autumn festival. It's a holiday for worshipping the moon for a bountiful harvest, giving thanks, and gathering with family. Mooncakes are stuffed sweet pasties shaped into a full-moon shape with delicate patterns on top. Beautiful in appearance and tasty on the palate, they are indispensable at family reunions on this special occasion and also a popular gift.
Growing up, mooncakes were a constant presence in Ray's life, but they were never particularly exciting. They were often pre-packaged with lots of preservatives and tasted somewhat stale. That all changed when she discovered the freshly made mooncakes from Hong Kong Bakery! They are aromatic, rich, creamy, but not overly sweet. The thin golden-brown crust is so moist and delicate. Ray couldn't believe how superior these freshly made mooncakes were, and she knew that she had to share this incredible experience with the Uproot community!
size: 4 cm in diameter
Ingredients: Flour, Lotus seeds, Mung bean, Sugar, Canola oil, Egg, Glucose syrup
Contain: Wheat, Egg
May contain: Peanuts
Address: 10649 97 St NW, Edmonton, AB T5H 2L7
Keep frozen. Use within 4 days once defrosted.